Paavo Nurmi
Games
13.6.2023
TICKETS ON SALE NOW!
– TICKETMASTER.FI AND AT TICKETMASTER SERVICE POINTS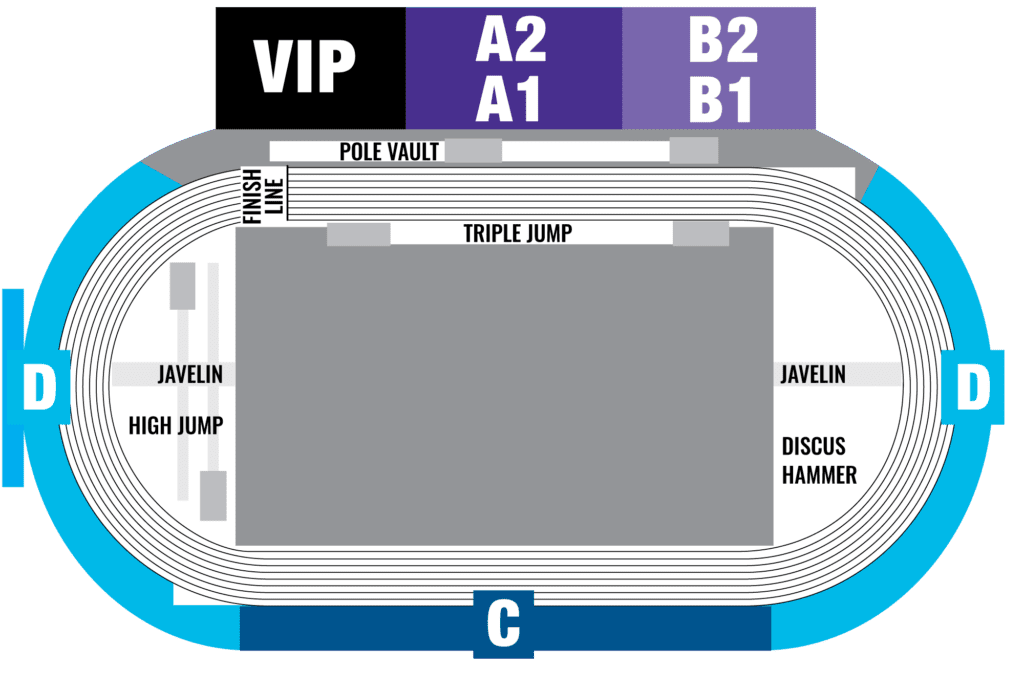 children under age 15
50% discount in categories A-C
Special price 5€ / ticket in category D
Accessible areas
A1: 75€
B1: 65€
D: 35€
The assistant can accompany the assisted person free of charge.
We want to guarantee the best possible conditions for athletes. In accordance with this principle, express journeys are made straight ahead or backwards according to the wind conditions of the day. The end of the javelin throw is also determined by the wind conditions on the day of the competition.
Paavo Nurmi
VIP
Starting from. 149€ + vat
VIP-tickets: rami.nummelin@paavonurmigames.fi, 040 546 1341